Digital is important to us in terms of driving awareness, acquiring new clients, and presenting a professional output to prospective artists. Ben has been driving our entire digital strategy and execution since January 2015, and we've grown the business significantly thanks to this partnership.
Percentage of
organic visits
+80%
Opening up of
new revenue streams
$$$
Generating top
search rankings
#1
Opportunity
Asian Art Platform is a commercial art gallery based in Singapore and Beijing. They opened in 2015 with a focus on bringing Chinese artists to an international audience. Whilst the purchasing of fine art still remains a heavily offline activity, the company recognised the importance of presenting a professional online shop window to both clients and artists.
They hired Digitize to support them in building this shop window and identifying opportunities in search to drive incremental business for the gallery.
What we did
We have been working with Asian Art Platform since 2015 during which time we've continually developed and enhanced the website and piloted new ideas to open up fresh revenue streams for the business. During the last 7+ years we have completed two major website overhauls and successfully supported the businesses ongoing growth.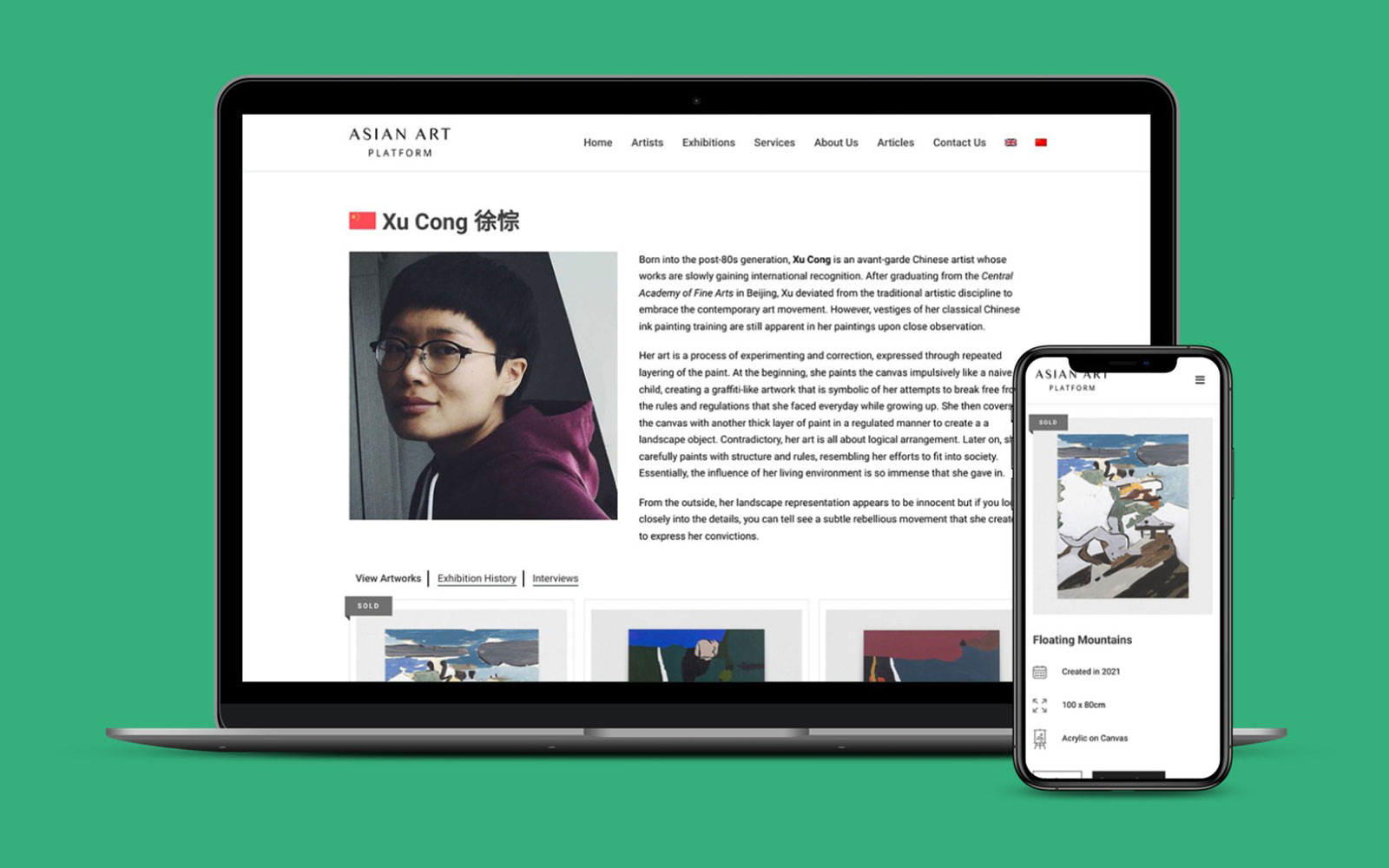 Through our close working relationship with the business owner we were able to identify an opportunity surrounding art valuation services. Whilst the search opportunity is relatively small, it is also a niche service offering with limited in-market competition.
By creating content and targeting this opportunity we were able to open up a completely new revenue stream for the business allowing them to build relationships with some of the largest organisations in Singapore, and countless private collectors.
Due to the success of this initiative we recently developed a QR code and artwork inventory system which hosts the art collection of one of the largest banks in Singapore.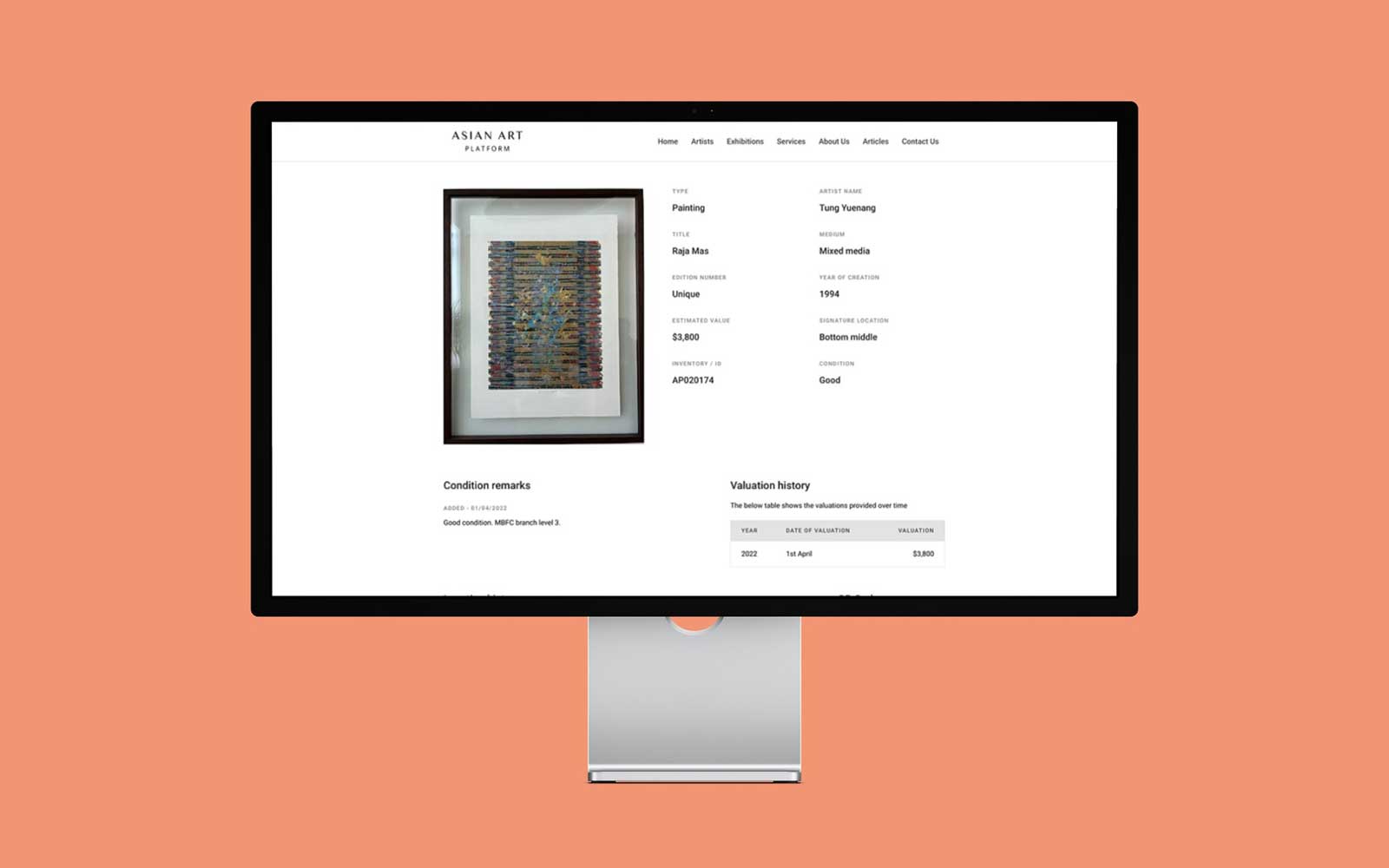 Results
Asian Art Platform has been able to organically grow with very little direct marketing investment. It has done this through a focus on inbound activities such as SEO. 80% of the visits to the Asian Art Platform website arrive via organic search. Keeping down the direct marketing costs has enabled the business to be more profitable and invest money in other areas of their business.
Opening up the art valuation service offering has created entirely new revenue streams for the business and allowed them to build close relationships with some of the largest and most recognisable brand names in Singapore.