Great experience from the first conversation to the deployment of the website. The team was extremely professional and basically took minimal input from our side to produce an excellent website which accurately and professionally outlines what we offer to our clients.
Industry
Commercial Dishwasher
Development of
new website
#1
Focus on
new lead generation
#2
Ensure strong
SEO optimisation
#3
Opportunity
Sobre Solutions is a distributor of high quality commercial dishwashers and detergents in Singapore. They chose Digitize to help them design and develop a website that accurately communicated their products and service offerings.
What we did
As with all of our website design and build jobs we started by discussing with the client on their core products, services, and goals from the project. We then did keyword research to understand what kinds of phrases prospects were using in Google to find the products and services that Sobre Solutions were offering.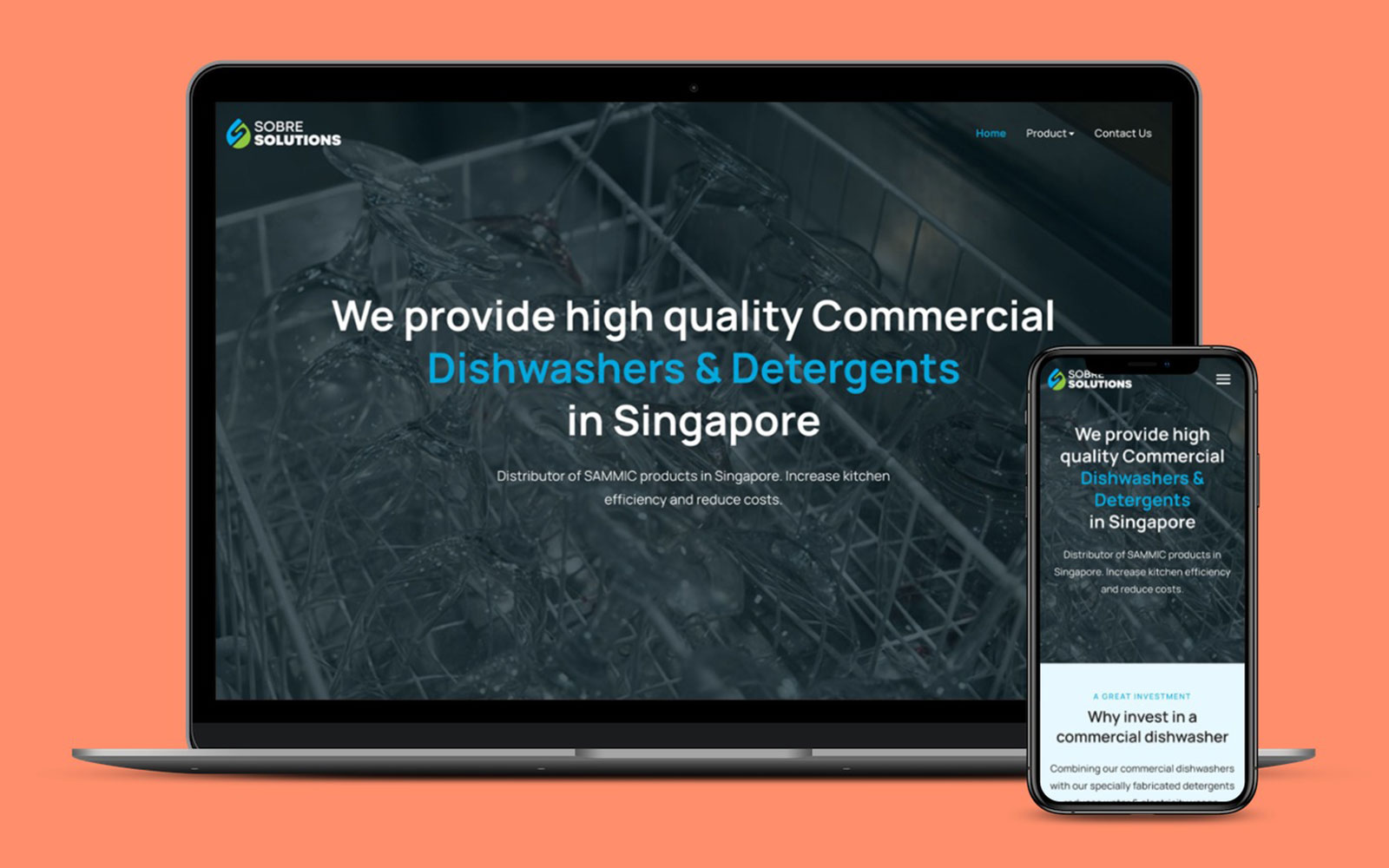 Armed with this information we took some high level inputs from the client and then went about creating mock-ups, and then designs of the proposed website. In order to fast track work into production we signed off the homepage and contact pages first and set about developing them whilst we worked on the product details page design.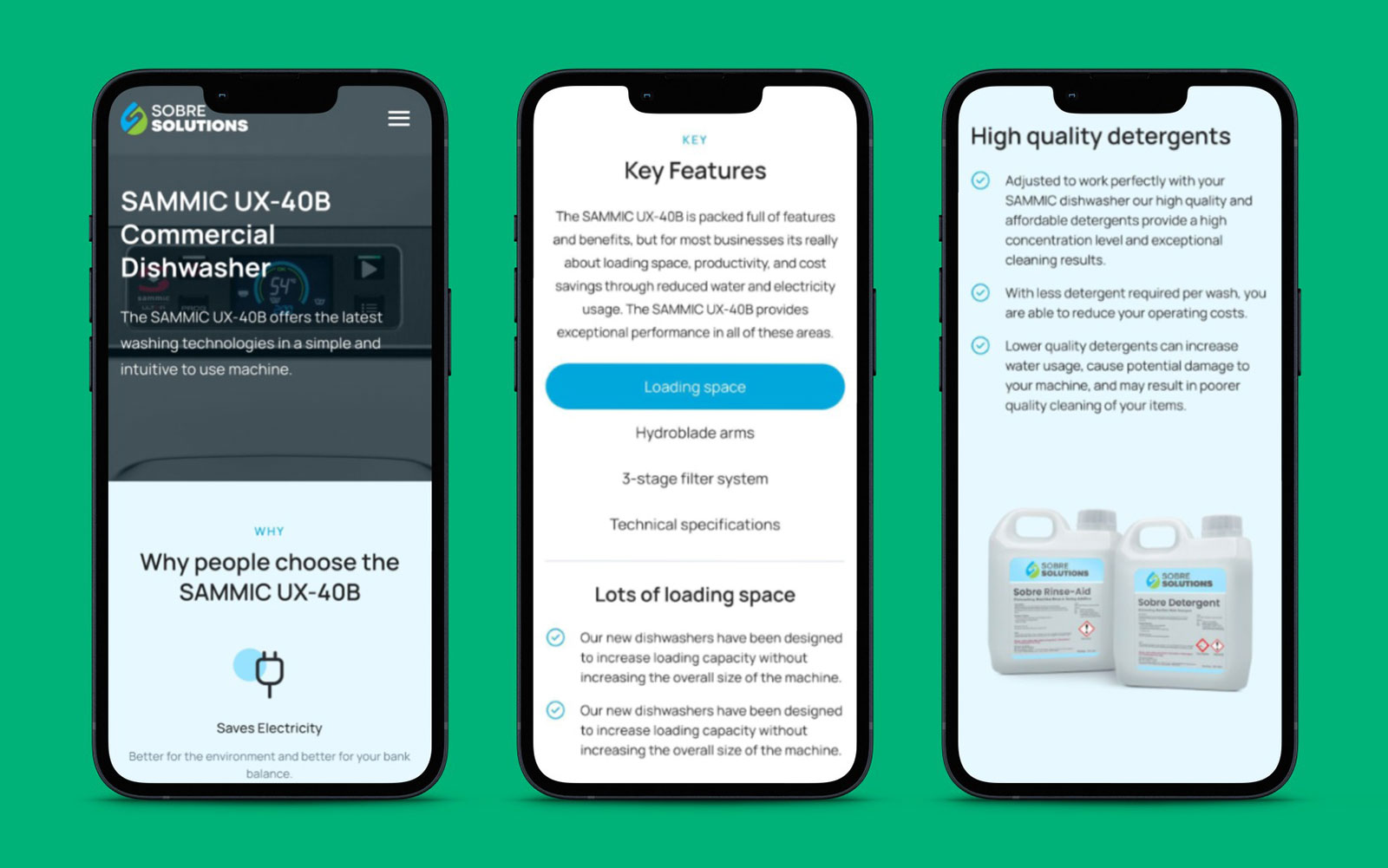 The results
As a brand new deployment on a new domain there is not much to highlight currently for the results, but we will come back to update accordingly at a later date.