We just needed a relatively simple website to communicate our services and pricing, but Digitize went the extra mile to also help us photographing the space and thinking about SEO. The website was really affordable and its helped us attract more clients.
Simple and
inexpensive website
#1
Generate new
leads and revenue
#3
Opportunity
Tree House Spa is a popular massage stop on River Valley Road. They provide various massage services to their clients and have a regular customer base from condominiums in the local area. The stretch along River Valley Road consists of at least 3 other massage places in relatively close proximity and such competition for clients is rather fierce.
The owner of the spa was seeking a simple website on a relatively low budget that could be provided in both English and Chinese language. She didn't need anything to fancy, but she wanted to ensure it would show up in search for people looking for a massage in the River Valley vicinity.
What we did
We built up a simple but clean website for Tree House Spa focusing on the following:
Procuring domain name and setting up web hosting
Clear outline of what they do and the pricing associated with those services
Translation of all content from English to Chinese to enable multi-language support
Simple photography of the space and employees for usage on the website and Google My Business profile
Set-up and optimisation of Google My Business profile along with guiding owner on best practices for generating reviews
Integration of Google My Business reviews into the website
Set-up of branded email via Google Business Suite
Results
We were able to quickly and effectively build and deploy a simple website for the client within their budget. With the knowledge that proximity to the location plays a significant part on acquiring clients we focused the SEO on targeting and ranking against keywords related to "river valley massage" and various alternatives.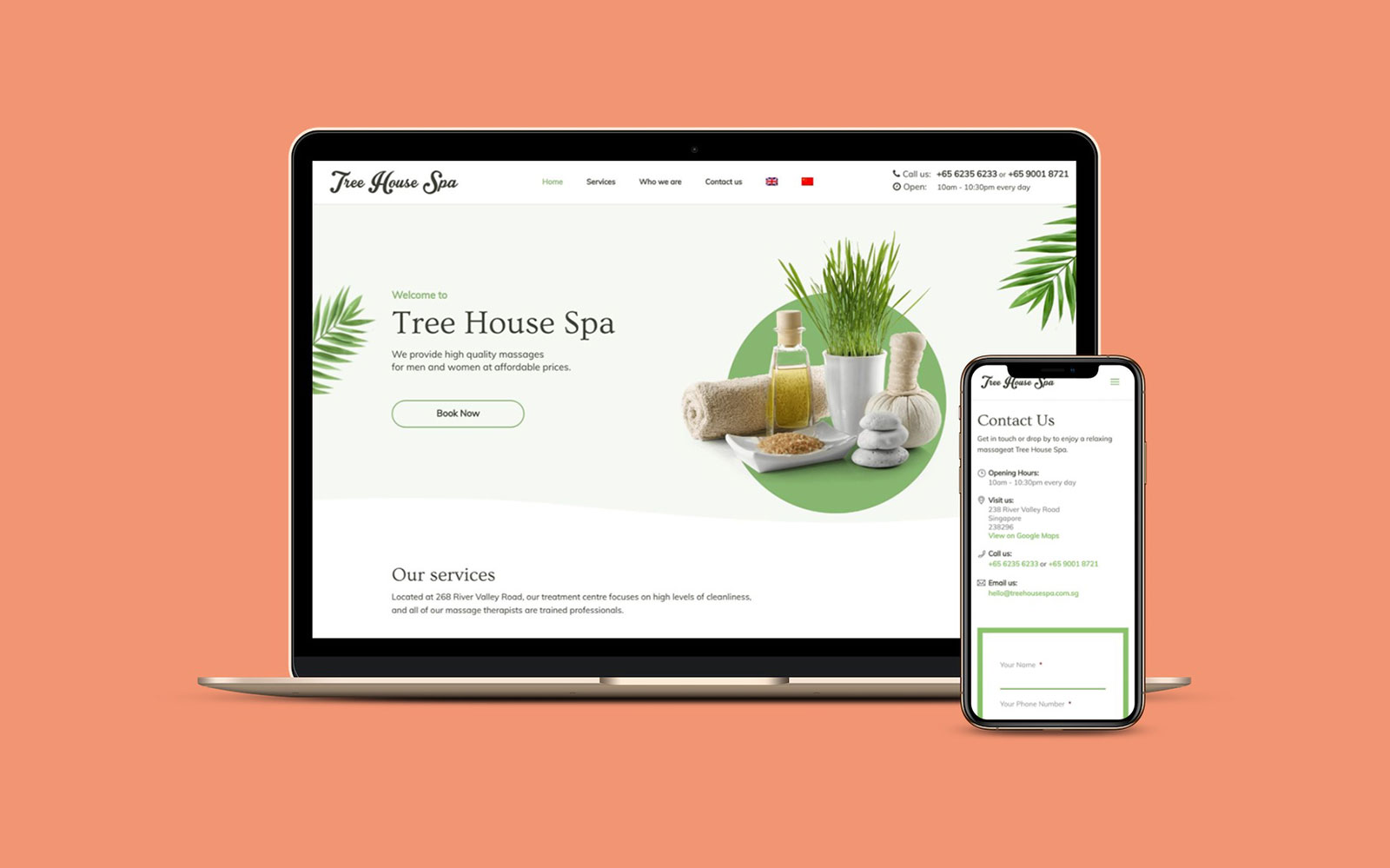 For very minimal overall investment the site ranks in the top 3 for their target keywords which has supported the growth of new clients and revenue for the business.
The deployment of content in Chinese has also made it easier for Chinese speaking clients to find and understand the information on the website.