We wanted to accelerate our business growth in Singapore & Malaysia by leveraging digital to drive lead generation. We worked with Ben to completely rebuild our website and Google Ad campaigns and we're delighted with the results. Ben has been a great partner for us.
Increase in
web leads generated
+550%
Increase in
leads from Google Ads
+220%
Opportunity
Axxis Consulting is an IT and management consulting firm with offices in Singapore, Malaysia and Germany. They provide SMEs with cost-efficient, leading-edge technology solutions built on SAP software.
Their purpose in life is to help businesses drive growth through the implementation of technology that is specifically tailored to the business's needs. As with any business, they rely on generating leads for their sales staff to turn into opportunities and revenue.
Harald, the CEO of Axxis Consulting is very pro-digital marketing and understood that value of getting his digital foundations right. They engaged Digitize to help them build a new website, improve their organic rankings, and set-up new Google Ads campaigns in both Singapore and Malaysia.
What we did
We performed keyword research to understand the relevant keywords and search opportunity in both Singapore and Malaysia. We then mapped this opportunity to the business priorities and determined a plan of action to effectively target the keywords we cared about most.
We built them a brand new website with a focus on speed, flexibility, and SEO.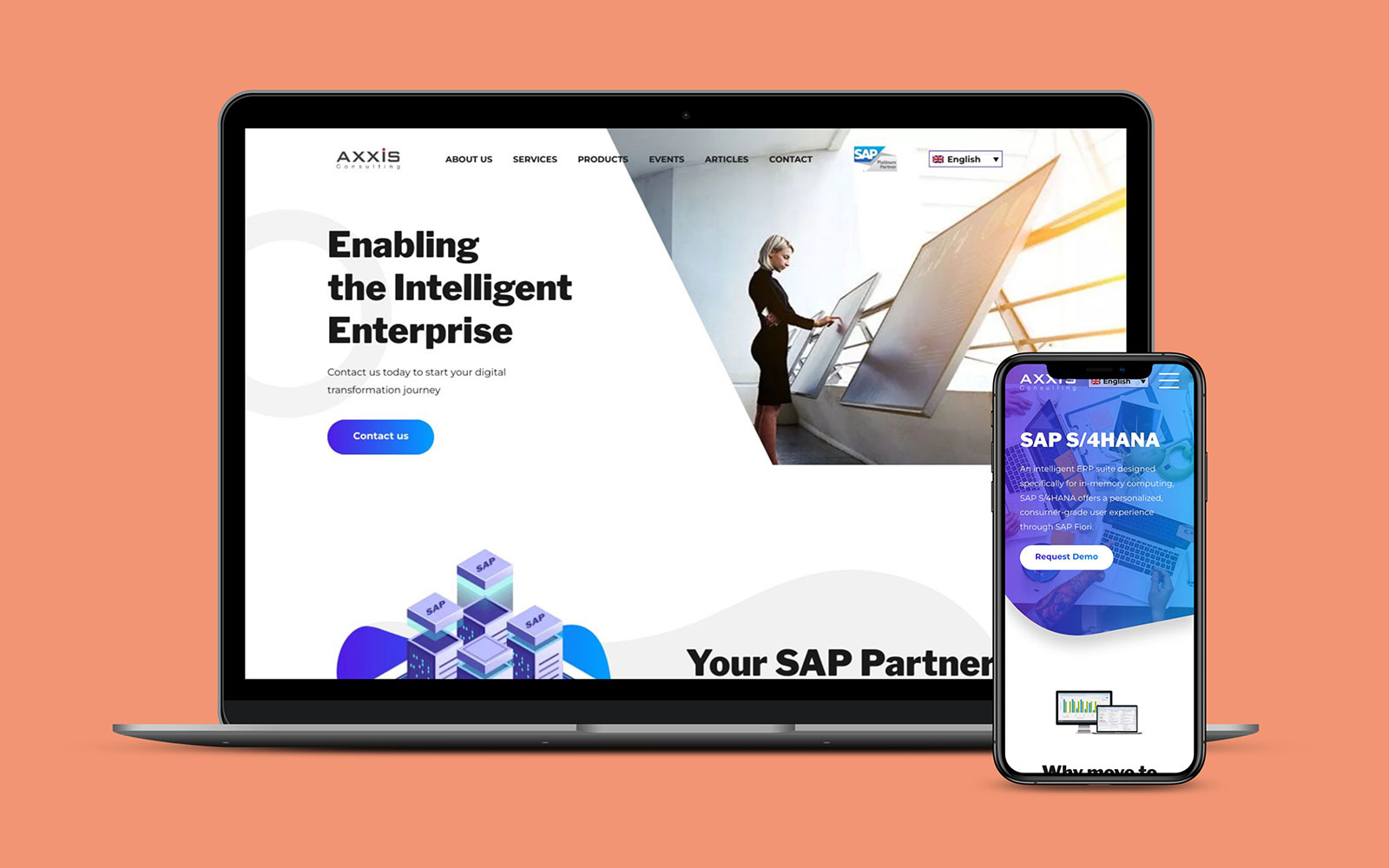 We embedded relevant lead generation elements into the customer journey to maximise the chances of turning a visit into a known contact that could be followed up by the sales team. These activities included things such as quote requests, demo requests, and quiz based forms to guide prospects on appropriate solutions based on their specific business needs.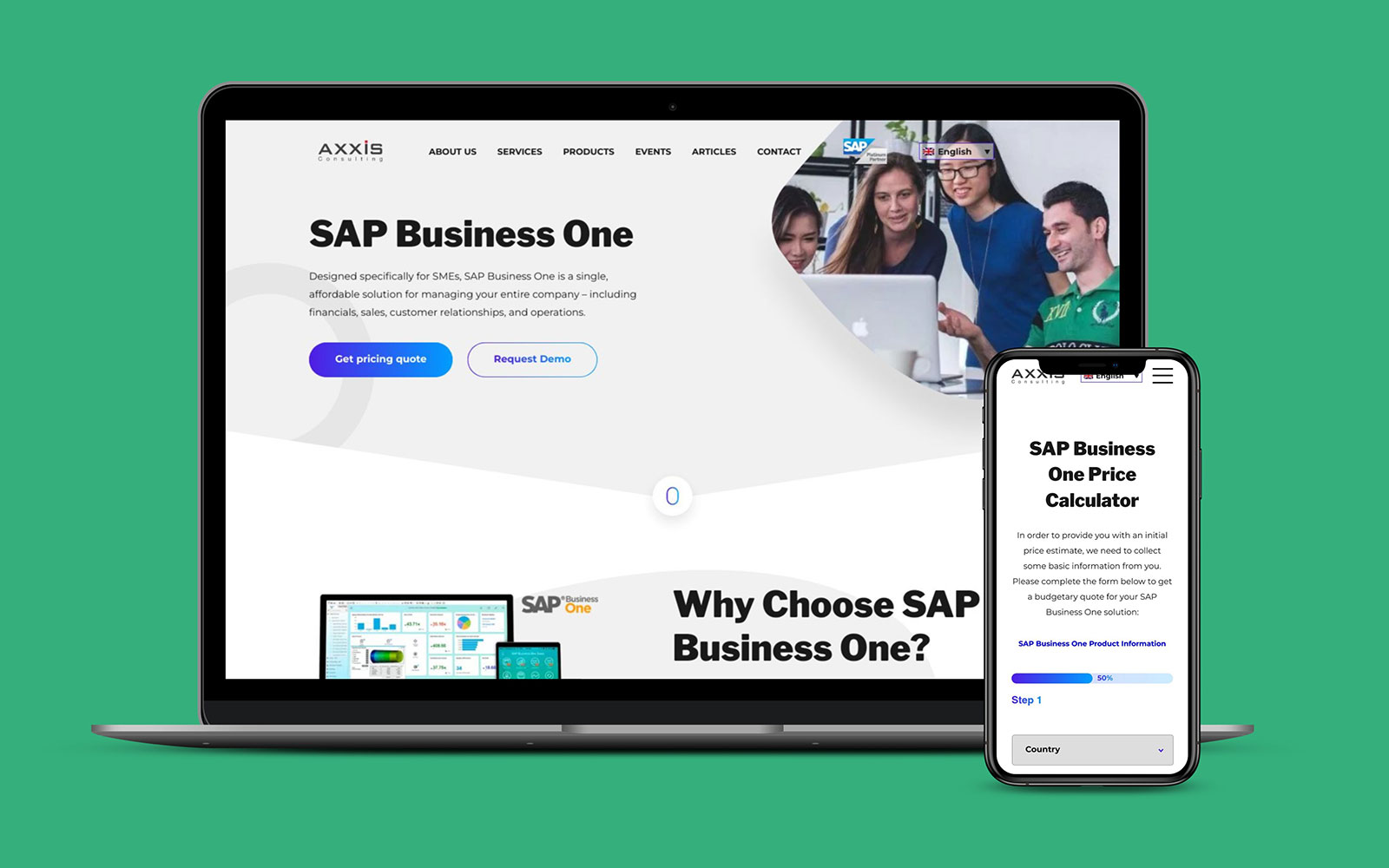 We built brand new Google Ads campaigns to focus on their core solution offerings in Singapore and Malaysia. This helped to reduce the cost per lead, and also fast track growth in Malaysia in particular.
We also supported the introduction of multi-language functionality to allow the company to expand its coverage into Germany and Japan.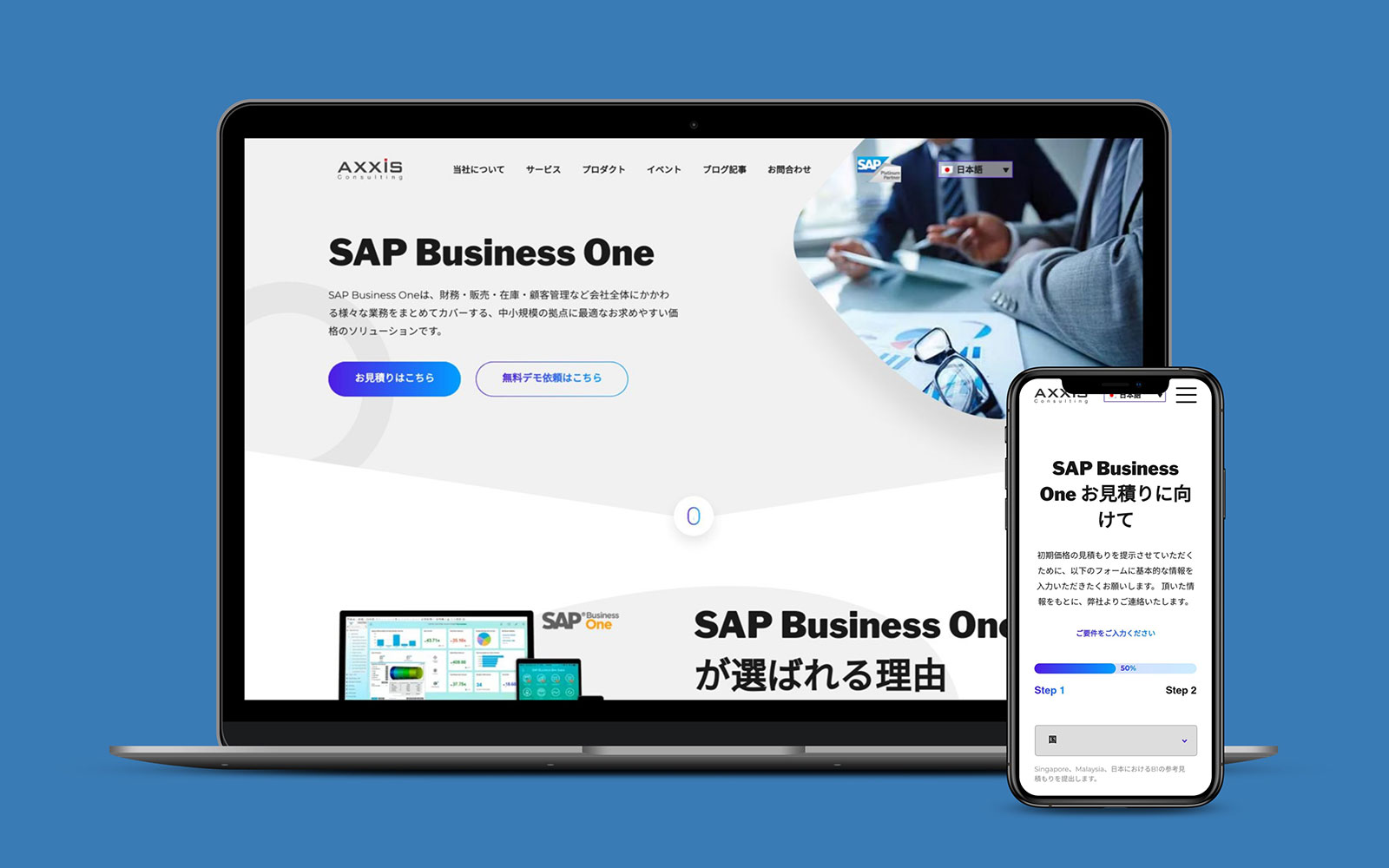 Demonstrating your credentials through examples of customer success stories was also a key focus, and we designed and developed this as a core part of the overall website.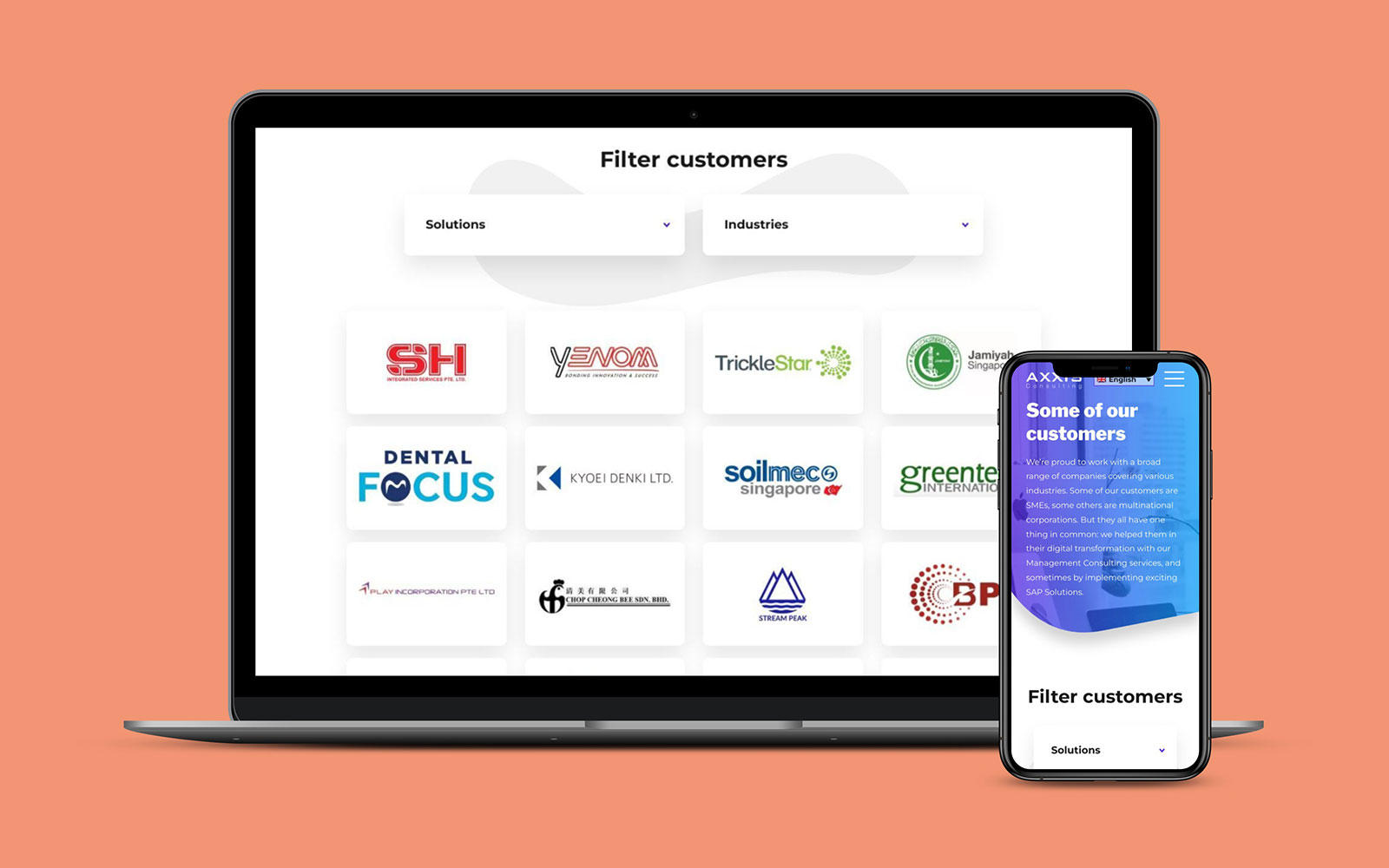 Results
The business has seen strong improvements in their digital presence in both Singapore & Malaysia. They were the most visible SAP Partner in Google Singapore for their primary solution SAP Business One.
Through the creation of a strong web presence, targeted landing pages, and clear routes into lead generation forms we saw web leads grow by over 550%. These predominantly coming from high intent actions such as requests for quote and demo.
We also applied some really simple, yet effective tactics to our landing pages for Google Ads in Malaysia, which coupled with new campaigns enabled us to see a 220% increase in leads from Google Ads in that market.