FrameIT is one of our self funded projects to demonstrate our capabilities. We had the intention of taking a traditional offline industry and making it entirely online. It was very complex to get it right, but now we're motoring along with a steady stream of orders.
Strong rankings
in Google
#2
Consistent annual
revenue growth
#3
Opportunity
FrameIT is one of a number of in-house businesses that was set-up and self funded through Digitize before being spun off into a standalone company.
The art of framing pictures is still primarily an offline, traditional type of industry. Customers would pop into a framing shop, get some advice, choose what they want, and then come back a couple of weeks later to pick the completed frame up. On the other end of the spectrum is the mass-produced frames sold online or in retail stores.
These frames come in standard sizes and are usually of fairly poor quality.
Through FrameIT we wanted to target the middle ground. Customers who wanted a made-to-measure custom frame without the hassle of visiting a shop, and with a lower price tag.
What we did
We started by taking an excel based formula, which took basic inputs and then provided outputs based on the selections. For example, inputs might include the size of the artwork to be framed, the style of frame, and whether or not a mat border was being included. The outputs would be the size information required by the workshop to create the frame, and the price that a customer would be required to pay.
From this excel based formula we were then able to prove the concept with the workshop before developing the product further. We designed the user journey for simplicity, and have gradually enhanced and refined the product ever since through an agile development process.
We did keyword research to understand the market opportunity, and then implemented this into the website through an effective SEO play, which has enabled us to organically grow the business without any direct investment in advertising.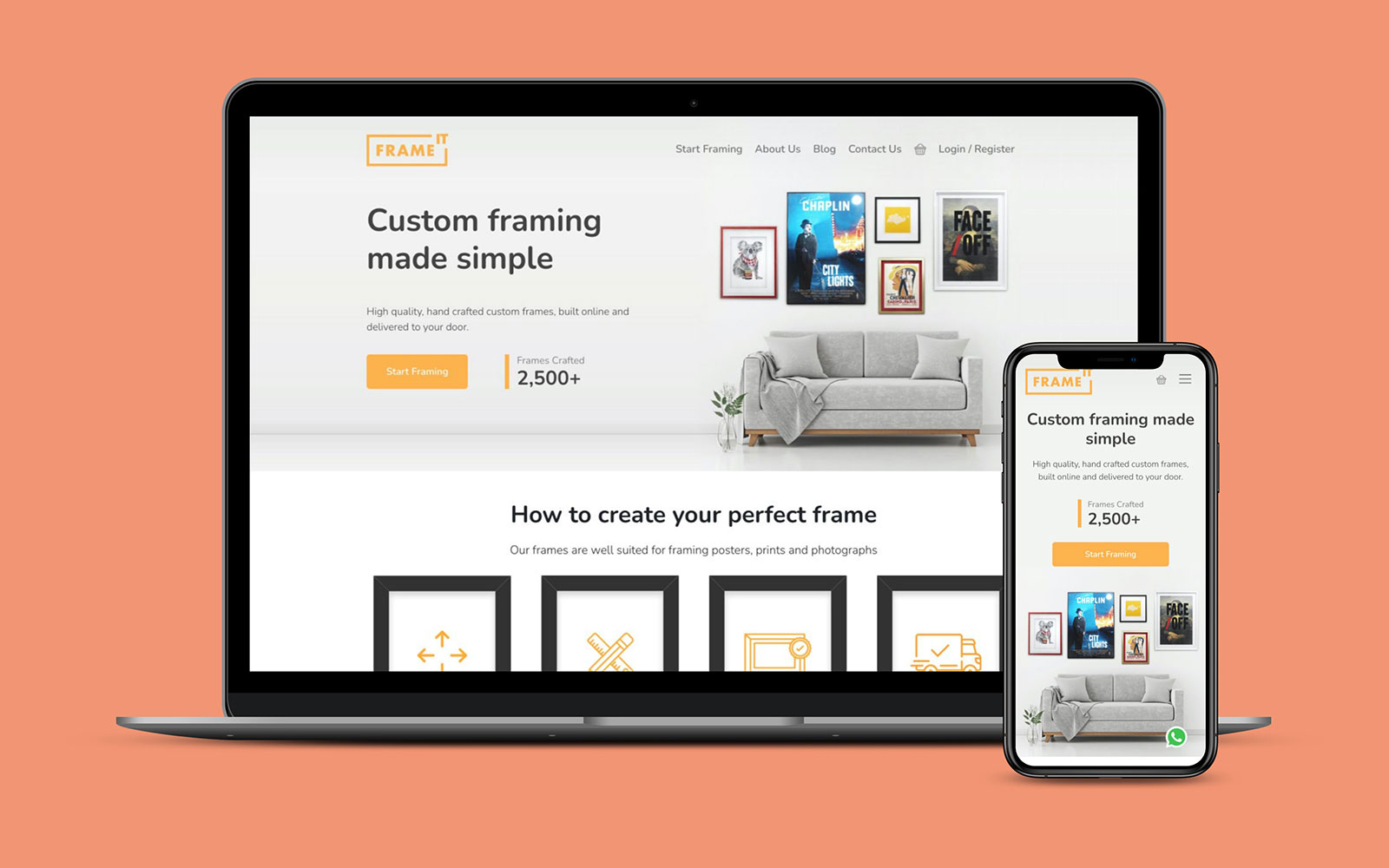 Through a focus on stripping away the complexity we've been able to create a simple user journey where the client only needs to know the height and width of their item in order to build a custom frame and buy online.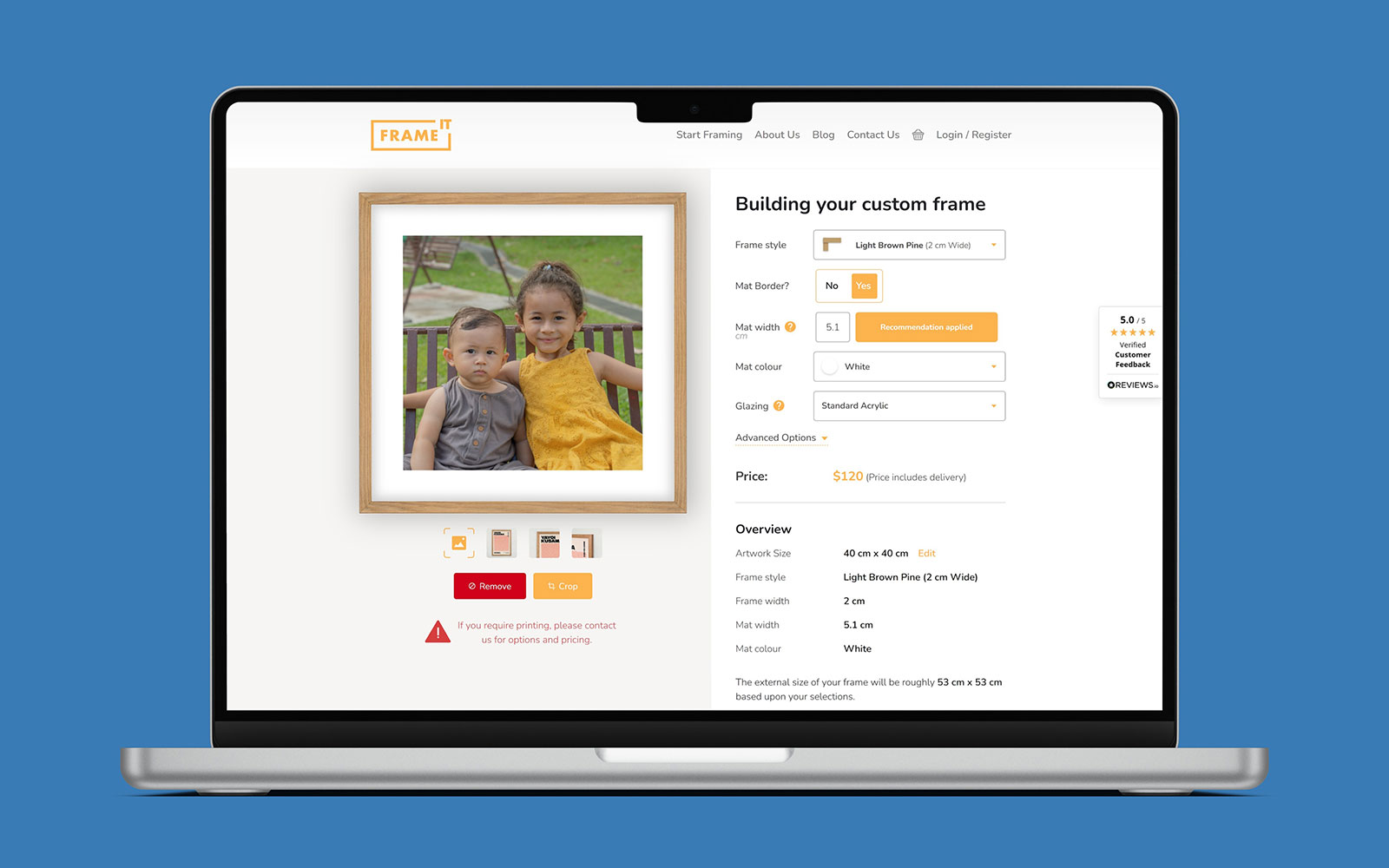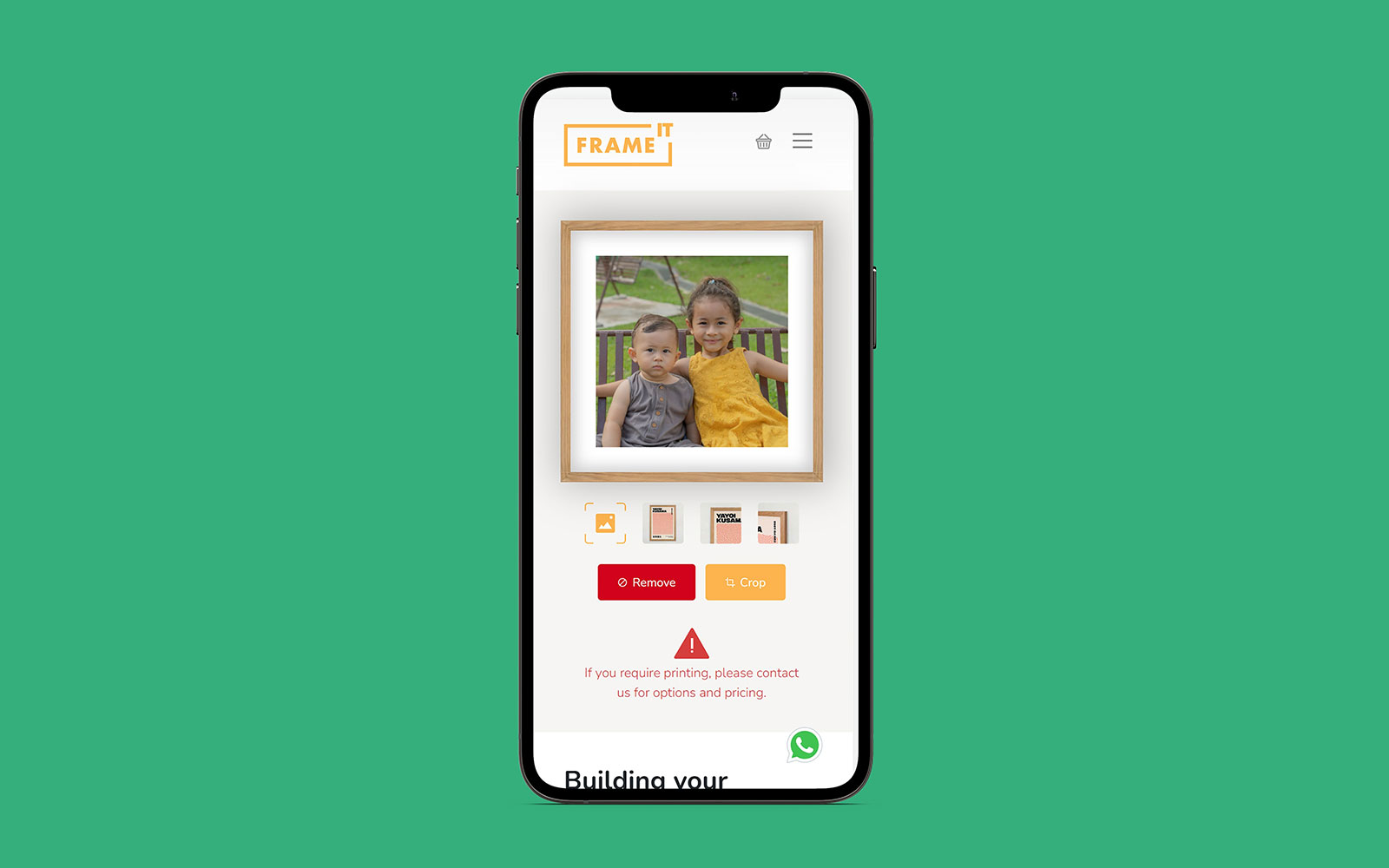 We have introduced additional revenue streams to this company by adding printing to our offering. This has now become around 15% of the businesses total revenue, and we intend to further develop this directly into the website in the near future, whilst also bridging off into developing a new website called PrintIT.
Results
From a completely standing start we were able to grow the business consistently over the last couple of years. Whilst the company was only formally founded in 2019, we have managed to grow revenue in every subsequent year, and are on track to grow an additional 100% in 2022.
This has become an entirely self sufficient business generating a strong revenue stream with exceptionally positive feedback from hundreds of customers both domestic and international.
Due to a focus on SEO, and a simple customer journey we've also managed to build and grow the business without any direct investment in advertising.