Why invest in Google Ads?
A well targeted Google Ads campaign with a solid landing page experience can drive an immediate impact to your business revenue. Unlike SEO, you can set-up and start running Google Ads within about 30 minutes, and results can be almost instant.
63,000+
Searches handled by Google every second
4 in 5
Consumers use search engines to find local information
39%+
Of purchasers are influenced by a prior, relevant search
We have a proven track record

IT and management consulting firm based in Singapore, Malaysia, Germany, and Japan.
Digital Strategy
Google ads
SEO
Website development
Increase in
web leads generated
+550%
Increase in
leads from Google Ads
+220%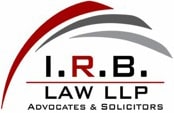 A mid size law firm in Singapore with 50+ employees and 11 offices
Digital Strategy
Google ads
SEO
Website development
Increase in
organic visits
+783%
Reduction in
cost per lead
-91%
We have lots of happy clients
Digitize have been running our website and digital marketing activities for the last few years. We have complete faith in their work and continued efforts to keep us moving in the right direction. The results for our business have been noticeable from the outset.
We initially contracted Digitize to help us migrate away from Wix and move to a more professional website. We've seen great results post the new website going live and continued to leverage Digitize across more and more areas of our digital marketing needs.
We used to manage our website and Google Ads internally, but frankly our website looked unprofessional and we weren't driving the growth we wanted. Over a period around 12 months, we effectively outsourced our entire digital strategy to Digitize and the results have been amazing.
We wanted to accelerate our business growth in Singapore & Malaysia by leveraging digital to drive lead generation. We worked with Digitize to completely rebuild our website and Google Ad campaigns and we're delighted with the results. Digitize have been a great partner for us.
Digital is important to us in terms of driving awareness, acquiring new clients, and presenting a professional output to prospective artists. Digitize have been driving our entire digital strategy and execution since January 2015, and we've grown the business significantly thanks to this partnership.