The Legal Smart websites were an attempt to further expand our coverage in search by using additional domains to target more legal search opportunity. We also thought it was a great idea to see what we could achieve with a standing start in Malaysia for inbound enquiries from a neighbouring country. The Malaysia site was a great success.
Increase in
organic visitors
+450%
Increase in
Google Rankings
#1
Increase in
website visitors
+600%
Opportunity
The search opportunity within the legal space is quite significant, yet there are few independent sources providing customer-friendly content, packaged in a nice, mobile-responsive platform. To try and tap into the market opportunity in both Singapore & Malaysia, we decided to launch a couple of legally focused content hubs that would also support lead generation for I.R.B Law LLP.
What we did
We designed and developed two new legal content hubs in both Singapore & Malaysia under the name of Legal Smart. Both sites are effectively legal content hubs, thus we hired legal freelancer writers to produced targeted content with a focus on ranking in search against the queries that people were actively searching on.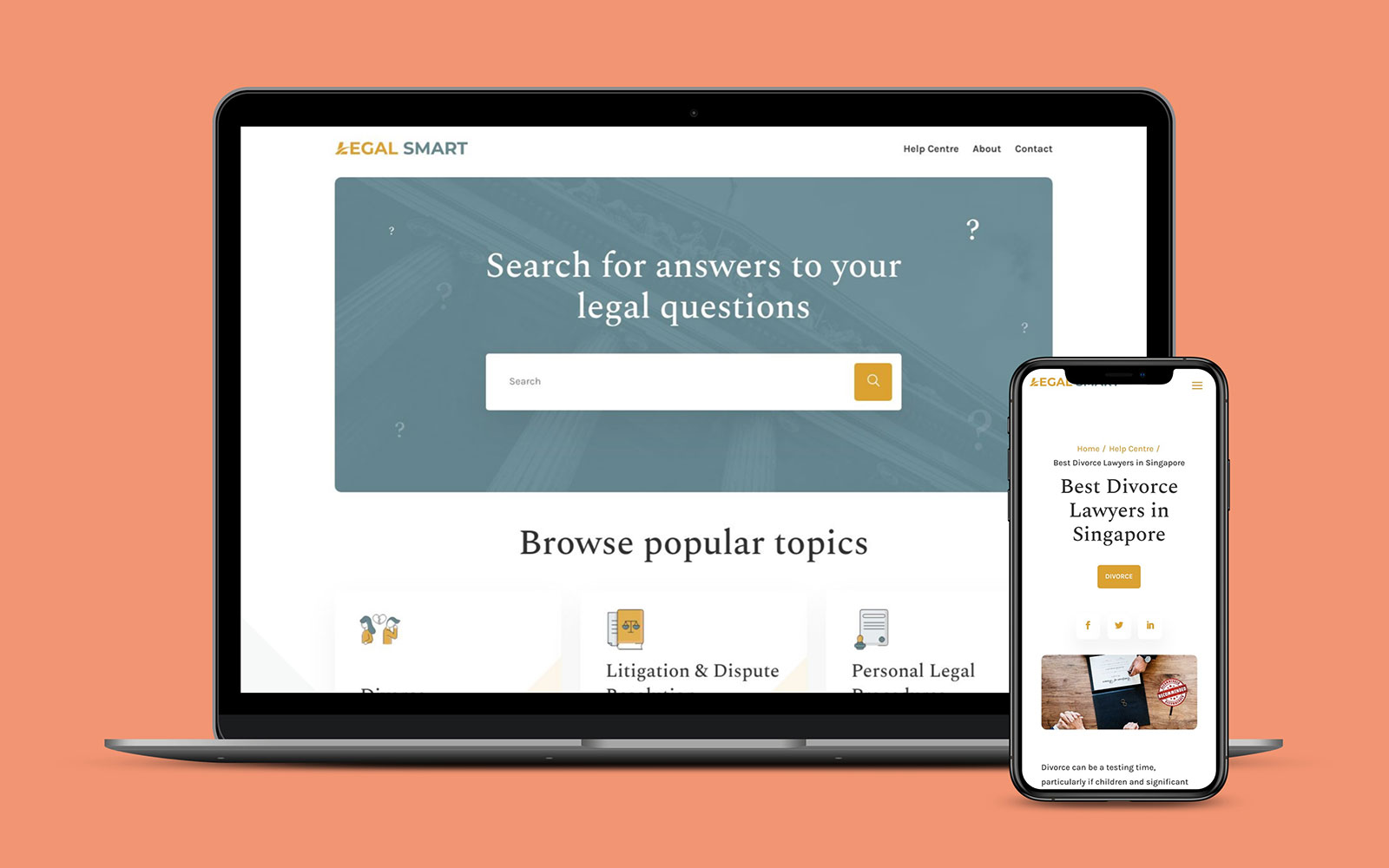 The results
Both sites went live around March 2020 with new content being gradually deployed over time. Unfortunately we ended our engagement with I.R.B Law and thus the sites have been left entirely dormant since then.
Despite a lack of love, the Malaysia site in particular has driven substantial uplift, generating over 25,000 organic search visits per month despite only having 16 unique pieces of content. We were able to build up the traction simply by implementing a clean website, building targeted content, and implementing an effective SEO strategy.
At the time of writing, the site is ranking for keywords such as:
Annual leave Malaysia – 1st
Commissioner for Oaths – 1st
Defamation – 1st
Insolvency in Malaysia – 1st

Termination of employment Malaysia – 1st

Termination of employment – 1st
Bankruptcy Malaysia – 2nd
Plus many more