Deployment of
new venture
#1
Fully functioning
eCommerce website
#2
Serving customers
globally
#3
Opportunity
LIMBOSS is a relatively new, high-end cosmetics company based in Singapore but offering their products internationally. As part of their launch timeline and strategy they wanted to build and deploy a fully functioning eCommerce website.
They hired Digitize to support them in finalising designs and building out the eCommerce platform from the ground up and supporting with the final launch and enhancements.
What we did
Working with the LIMBOSS team we produced designs matching the founders vision and outlined the core structure of what was required to meet their overall goals for the website. As designs for various pages were signed off we worked in parallel to develop the website with a particular focus on the mobile experience.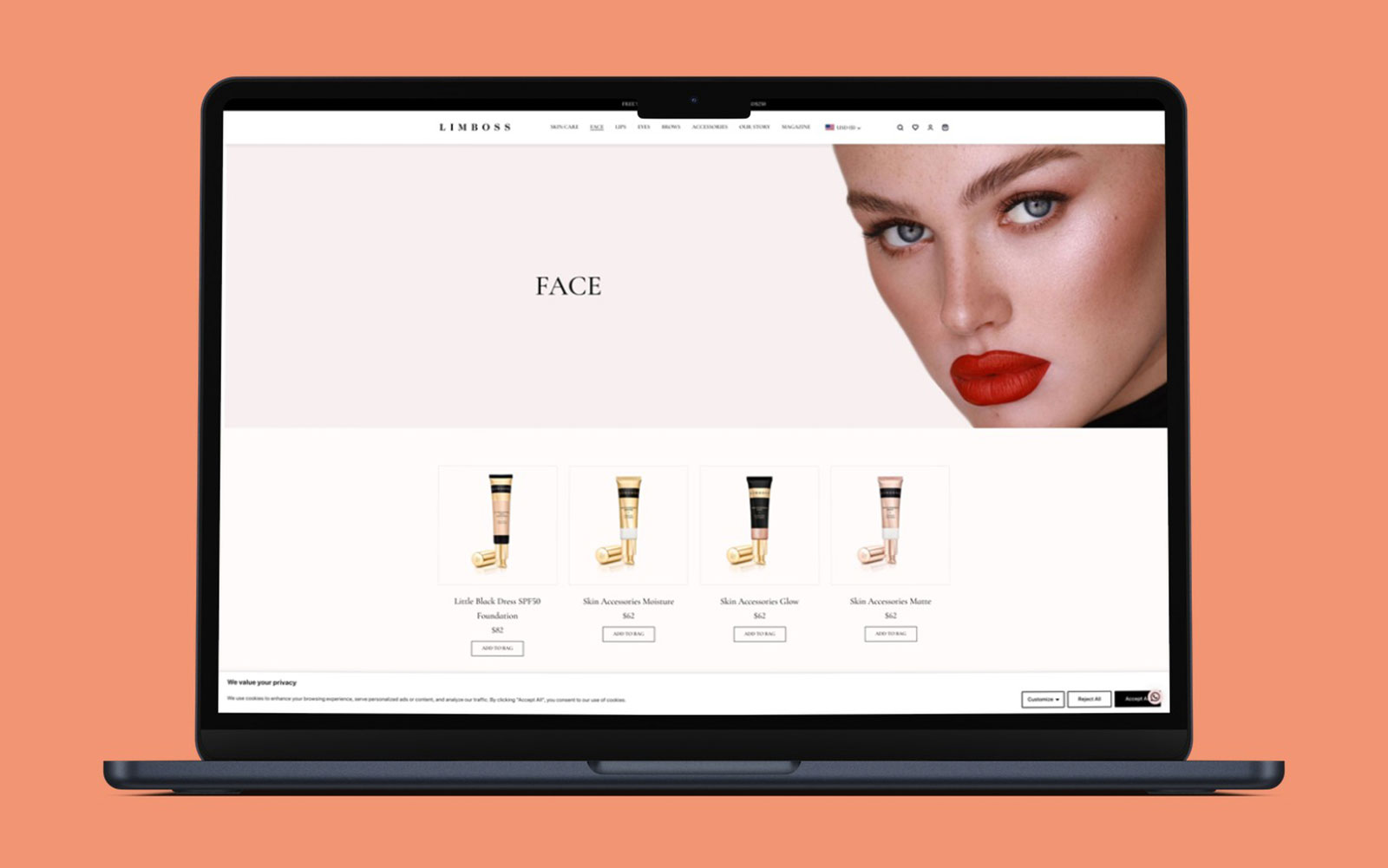 We developed all core components of the eCommerce platform including the payment gateway integration with Stripe, enabling Google and Apply Pay options along the way. We also integrated with the clients DHL Express account, enabling us to dynamically pull-in their pre-negotiated DHL shipping rates based on the customers delivery address.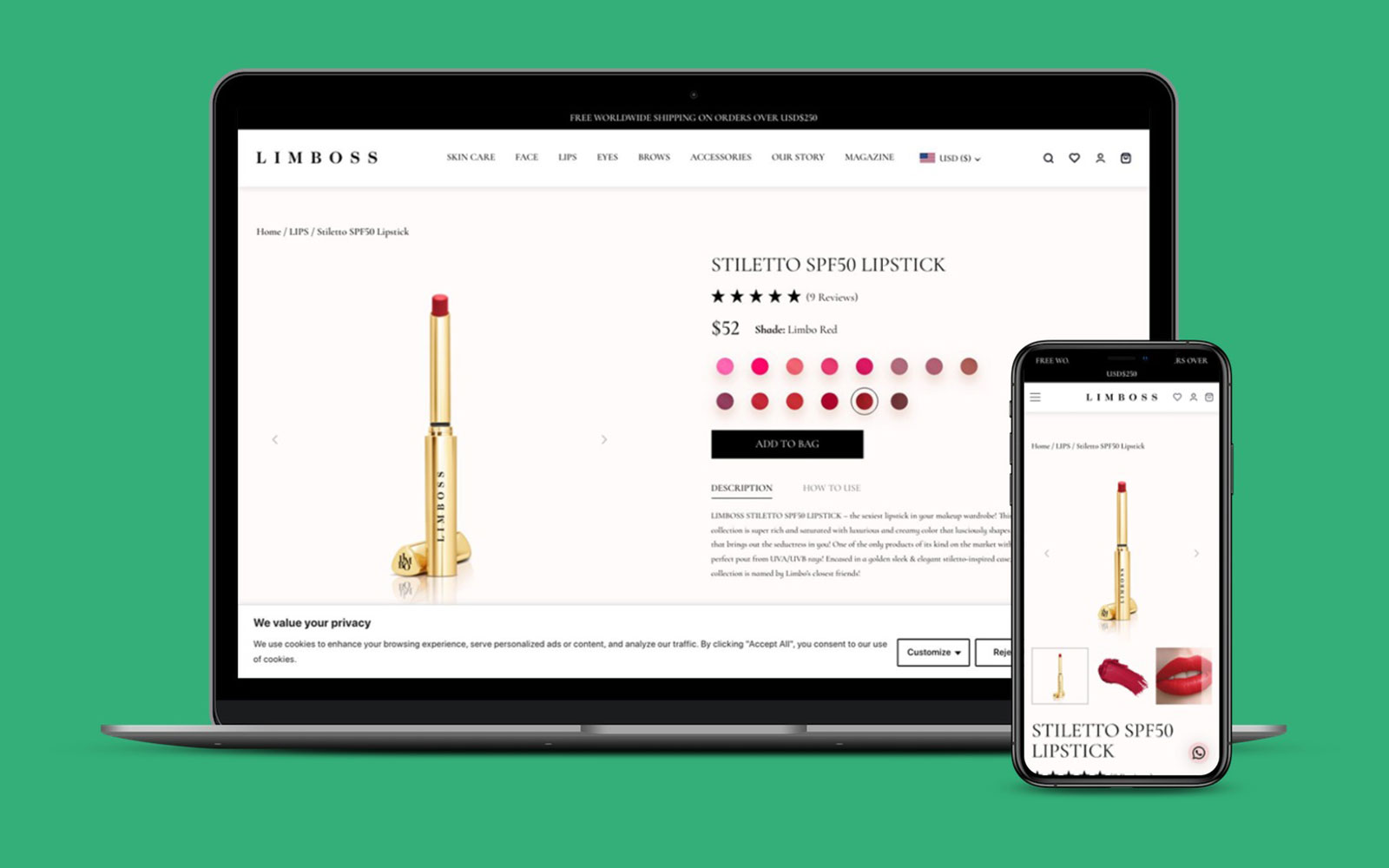 Finally we supported in the creation and publication of their various product inventory and provided support in handing over the reigns to the clients team upon completion of the project.
Results
LIMBOSS ended up with a beautiful responsive eCommerce website that maps to the founders vision and requirements. Upon deployment of the website into a production environment they were able to immediately start advertising and promoting the website and taking orders from customers internationally.